MBA Corner with Billy Blaustein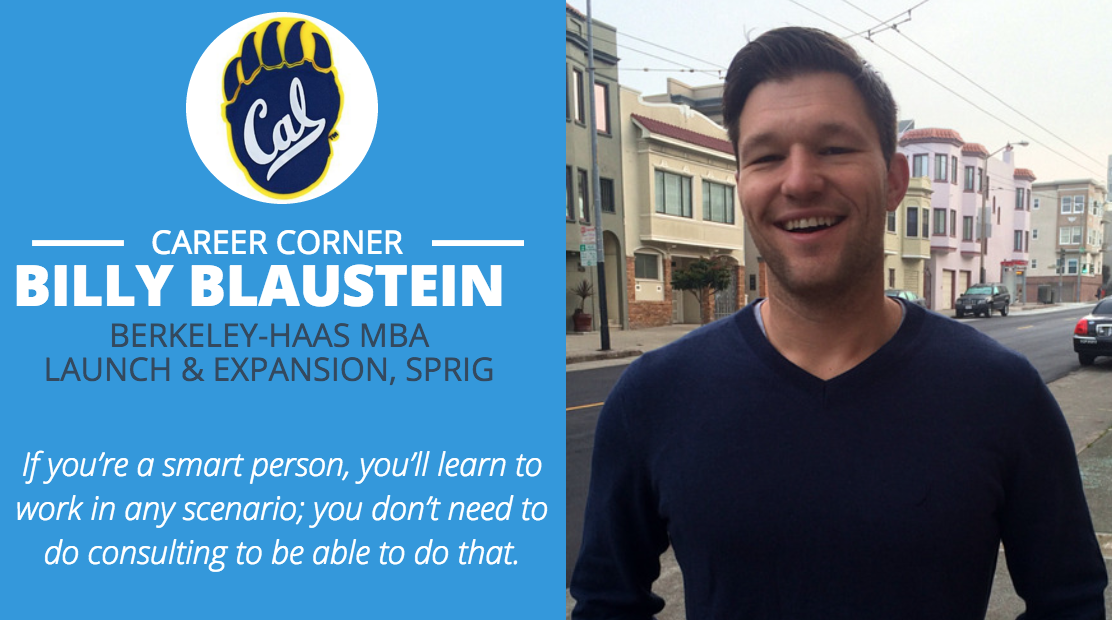 Billy Blaustein is a Haas MBA and on the Launch & Expansion team at Sprig. He crowdfunded a loan to refinance his student loans and to cover living expenses. We got to catch up with Billy to discuss his time at Haas, his interest in the on-demand economy, and his experience using WeFinance.
Career Corner with WeFinance is a regular series that looks at alumni, their experiences, and what they've learned.

What were you doing before you went to Haas for your MBA?
I was working as a management consultant at The Boston Consulting Group on a range of industries, in Mexico, Brazil, and the US. It was an amazing experience where I learnt a lot and got to focus on some foreign languages. It was a really unique experience and I would recommend it to anyone!
A few months before starting my MBA, I was working at Uber as a Launcher for Mexico City.
Uber and now Sprig. Is there anything about the sharing economy that's interesting to you?
There's a lot of growth in the space and it's really exciting. My goal from working in the space is to learn about the unit economics and profitability aspects, and hopefully take it to my own company some day.
Is there a big culture difference between Uber and Sprig?
Both are pretty similar; there's a huge focus on unit economics and KPIs.
I never really had the negative experience culturally at Uber; all of my advisors were female and some of the most capable people I've ever met.
The only difference between Sprig and Uber is that, as a food company, Sprig attracts a lot of culinary people (or people interested in food).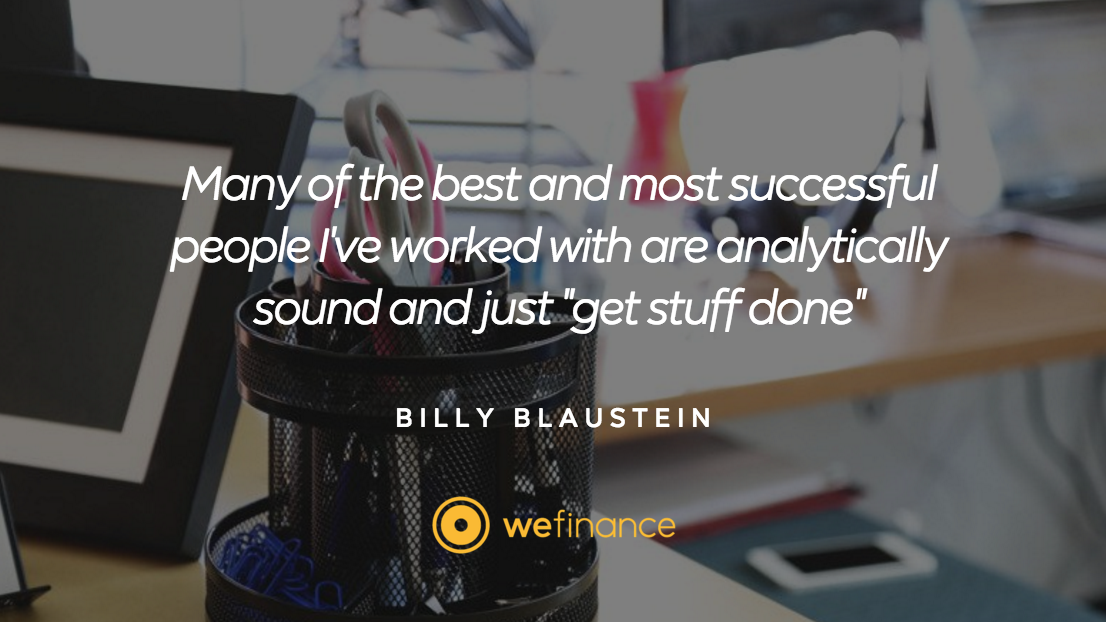 I've noticed a lot of management consultants joining startup recently, do you think there's some valuable skill sets that consulting teaches?
I think it's currently trendy to join startups lately. A lot of consultants will tell you that it gives you a structured way of thinking, and that you're able to approach problem solving and strategic composition in a better way — I think that's overstated. If you're a smart person, you'll learn to work in any scenario; you don't need to do consulting to be able to do that.
Many of the best and most successful people I've worked are analytically sound and just "get stuff done"; they did not come from consulting.
I think consulting makes sense if you're not sure what you want to do, want the diverse experience, and want the brand equity a BCG would add to your resume.
What advice would you give to consultants looking to join a startup?
If you're interviewing with a company, make sure you understand it really well, get scrappy, and don't assume a company will want to bring you on because of your consulting experience.
You really have to prove that you can get your hands dirty and do the grind work, not just strategy.
What advice would you give to incoming MBA students?
Don't take too many classes and really take the time to explore what you want to do.
If you want to build a company, spend your time finding the company you want to build.
Were there any personal financial mistakes MBAs make during the program?
Not taking out enough loans and living in the moment; travel often and have the 2 years to explore everything you want to do. If there's a conference that's interesting, go to it!
I took out loans and I didn't regret it at all. I think people concerned with taking out loans are being overly conservative.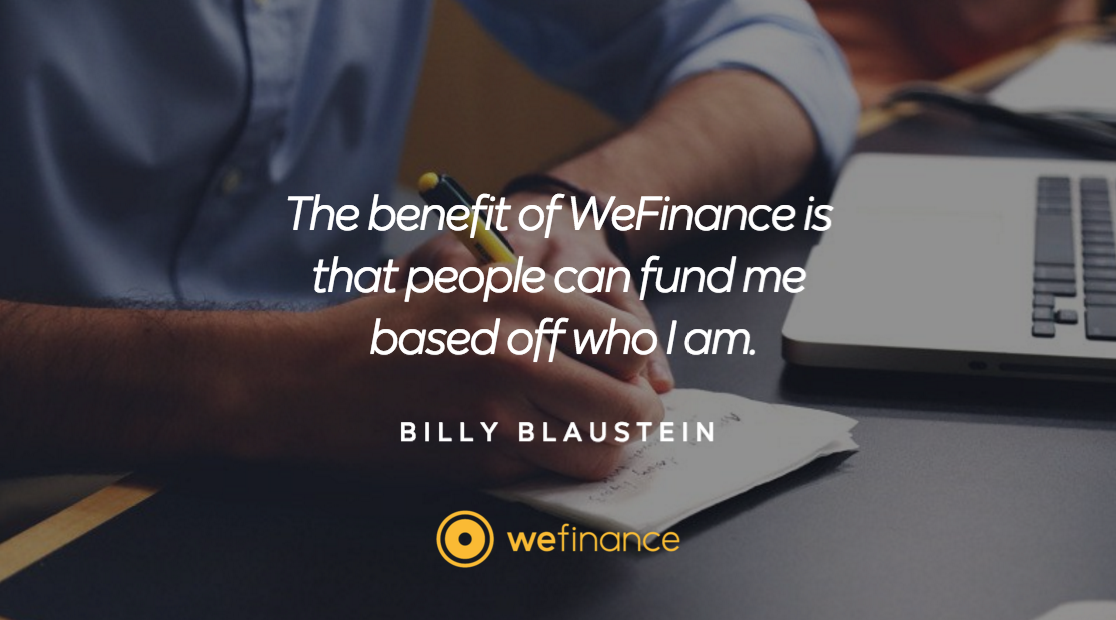 What was your experience with WeFinance?
WeFinance was a great way to borrow money given my credit situation.
Even though I have a great professional pedigree, I moved to Latin America for work right after college. I didn't have any credit history and my immediate history was student debt and credit card debt; it was pretty much impossible to raise funds for student loans given my debt-to-no income ratio.
The benefit of WeFinance is that people can fund me based off who I am.
Plus, the interface was great and the process is super simple.
What do you look for when you consider financial products?
Interest rates are important, "what's the cost of what I'm taking out going to do to me down the road?"
Would you lend to friends or other Berkeley students?
Absolutely. If I had the money and wasn't paying off my own debt, I would be investing in friends and other Cal students and graduates.