Founder Corner with Orion Parrott
Orion Parrott is a graudate of the Haas MBA for Executives program and Founder and CEO of Lendsnap. He used WeFinance to crowdfund a loan to start his business after business school. We got to catch up with Orion to discuss his experience at Haas, his inspiration for Lendsnap, and how he evaluates financial products.
---
Founder Corner with WeFinance is a regular series that looks at founders, their experience starting companies, and the lessons they've learned.
Are you a founder that's going "up and to the right" and can pitch anything? WeFinance for Founders is the fastest way to crowdfund a personal loan.
---
What's Lendsnap?
Lendsnap simplifies the tedious gathering and exchange of qualifying documents in retail mortgage and other verticals. The platform gives borrowers a seamless online application that eliminates the electronic file shuffle and offers lenders same-day qualifying documents. Lendsnap also better equips lenders to target and compete for millennial borrowers' attention and business.
The retail mortgage is one of the least disrupted verticals in fintech. Lendsnap is making in-roads by enabling traditional lenders to offer the modern mortgage that millennials desire.
What were you doing before you went to Haas for your MBA for Executives?
Before going to Haas, I was a Product Line Manager at a defense contractor in Sacramento. It was a great company and a great experience! I was responsible for millions in sales, dealing with defense electronics systems.
Did you always know you were going to start a company during your MBA?
No, the idea came to me during the program. I knew there were opportunities for disruption in healthcare, education, and finance, but I didn't have a specific idea going in.
Why these 3 areas? They're the areas that need the most innovation right now.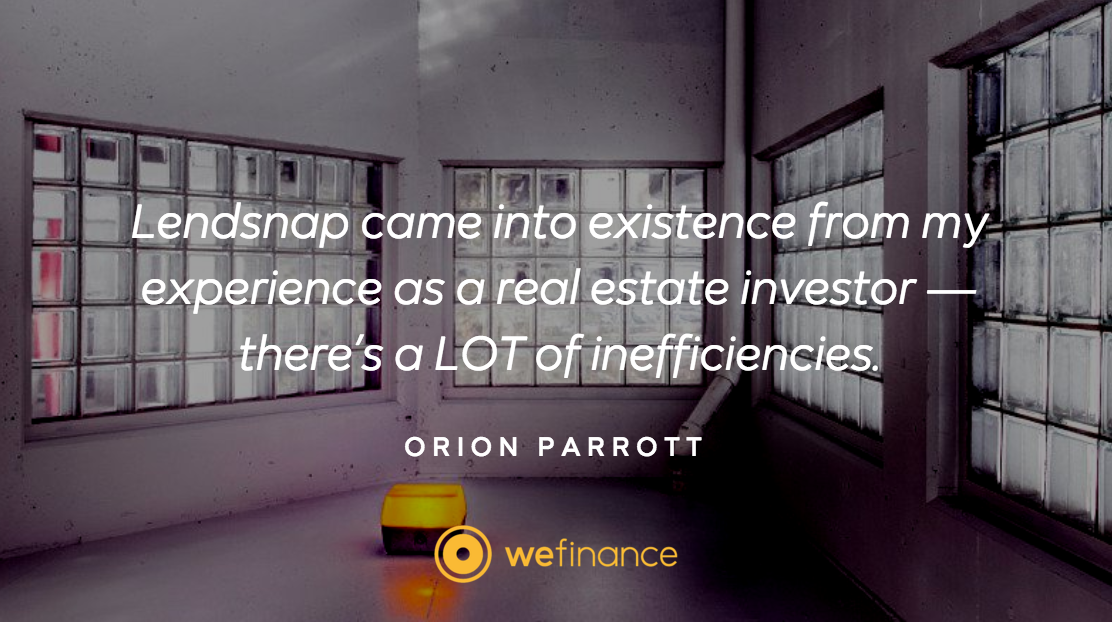 What was the inspiration for Lendsnap?
I've known I wanted to start a company for the last 10 years — although I had a background in engineering, I prefer spending my time thinking about business strategy and how to make an impact.
Lendsnap came into existence from my experience as a real estate investor (15 years and counting). I did my first mortgage when I was just 20 so I'm familiar with the problems and challenges in the space — there's a lot of inefficiencies.
When I started, I wanted to create a new credit score, but doing a bit more research, I realized there was a lot of competition. I then focused on mortgages; I wanted to improve a process that 15 million people go through every year in the US.
What tips would you give to Haas students looking to start companies? Any must do's or must don'ts?
There are a lot of tips I can give, but there are two important ones…
1) Connect with the alumni network as early as you can. There's a wealth of people and connections that can help you regardless of if you're starting a company or looking to change careers.
2) Have a plan early on for the activities you want to go to, especially for entrepreneurs. You don't have time to do all of them and you don't want to let the dates sneak up on you.
Were there a lot of other MBA students who were working on their own startups?
There were about 15 others from our class, so 16 of 68.
The best part was that it was a non-competitive environment; you could openly collaborate and share what you were working on!
Do you think there are any big personal financial mistakes MBA students make during the program?
Nothing atypical. If you're getting a student loan, you want to look at all your options — public and private.
Some people wish they got more student loans early on because it's a cheap source of funds, especially if you're starting a business.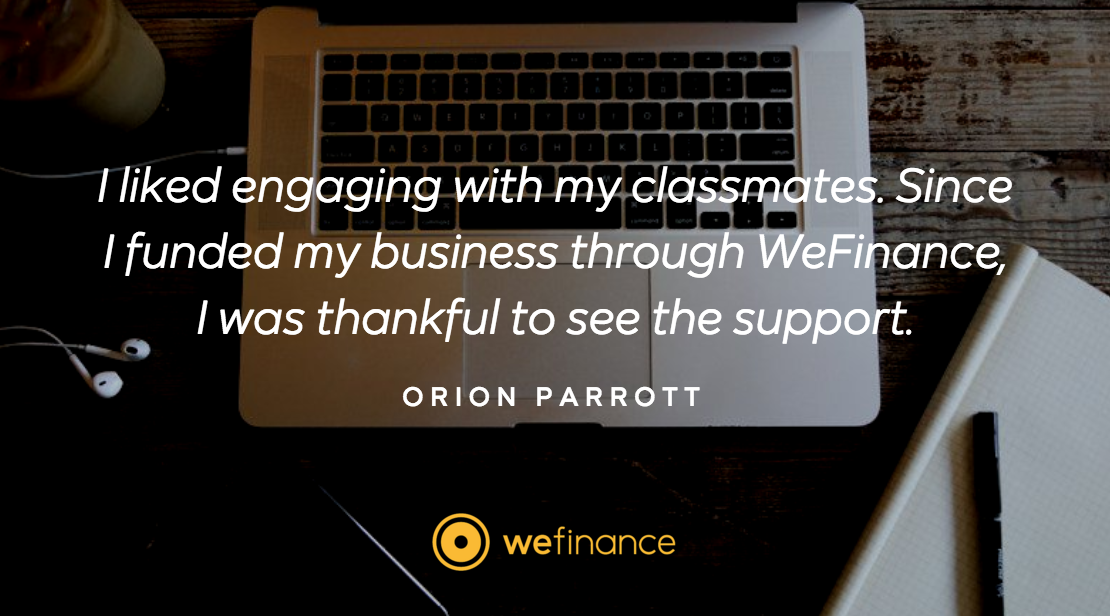 What was your experience with WeFinance? How did it compare with other services you've used in the past?
It was great! I have never done crowdfunding before but it was a great experience and easy to use.
I liked engaging with my classmates and friends. Since I funded my business through WeFinance, I was thankful to see the support.
My reputation is a big thing to me, so having other students trust me was a great experience.
What do you look for when you consider financial products?
I really like when there's an easy signup process — our goal with Lendsnap is to streamline lending processes.
I like people working with a modern system. More automation means more cost savings, which usually gets passed to the end user — me!
Do you see yourself lending on the platform in the future? Only to your network? To Haas students? Friends of friends?
Definitely! I would happily lend to people I knew or friends of friends.
Do you think other founders should crowdfund a loan to do a startup?
I don't think a lot of people would since they would prefer venture financing for equity over personal debt.
It's a fine way to go if you're confident about your product and you're willing to take on a personal loan though!